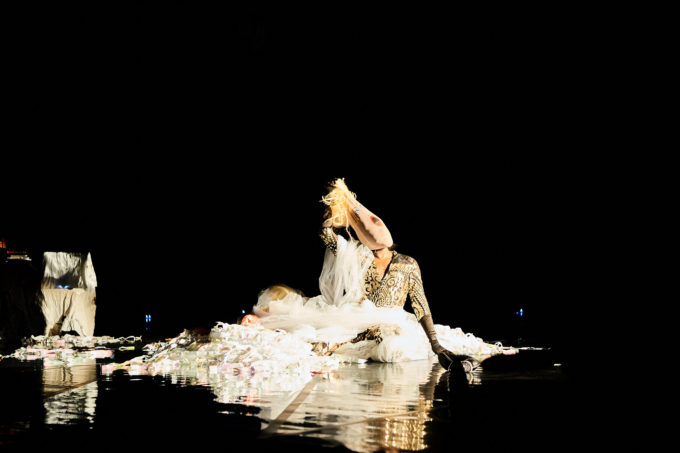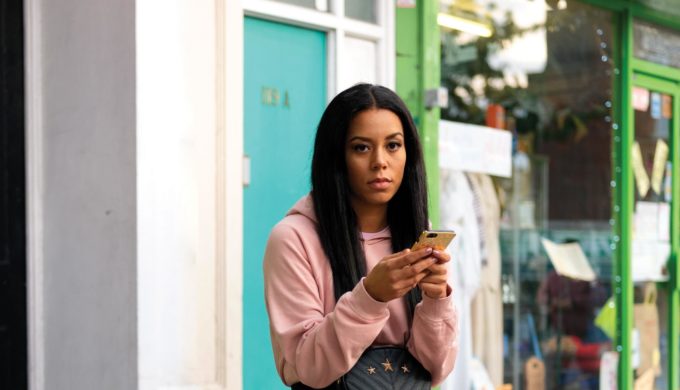 We are pleased to partner with Brighton Festival to co-present a series of performances and events for the 2019 festival, launched today (13 February). This year, ACCA will host a range of events including a UK premiere and critically acclaimed performances from international artists. Elsewhere in the city, a high-energy participatory performance co-commissioned by Attenborough Centre for the Creative Arts will take place in public space, during the last week of the festival.
Performance artist Jaamil Olawale Kosoko performs Séancers on 16-17 May. Previously seen at ACCA in 2017 with the explosive #negrophobia, Kosoko conjours themes of paranormal activity, loss and resurrection as he explores black identities through his work. Hailing from Detroit, Michigan, Kosoko draws on his own experiences, including the deaths of family members, as well as inspiration from other art forms in a piece that brings together movement, song, spoken word and a live score from Bessie award-winning composer Jeremy Toussaint-Baptiste. A post-show talk will take place on May 16 and the performance on May 17 will be BSL interpreted.
Meanwhile, the UK premiere of Belgian company BERLIN's latest work True Copy, takes place on 23-26 May. Based on the true story of possibly the most successful art forger in the world, BERLIN uses its genre-curious style to expose the hypocrisy of the art world. When police tracked down Geert Jan Jansen (and more than 1,600 forged works of Picasso, Dalí, Matisse and Hockney) they put a stop to a 20-year career which fooled the art world. Inspired by his story, True Copyexplores the constant balancing act required to keep fiction and reality seamless in order to preserve one man's life – and his deceit of the entire art world.
The first ever collaboration between Talawa Theatre Company and Royal Court Theatre will be shown at ACCA on 19-21 May. Superhoe, written and performed by Nicôle Lecky, tells the story of 24-year-old Sasha Clayton, living with her mum, step-dad, and irritating little sister, in Plaistow. She's gone from being the most popular girl at school, to spending most of her time on her own in her bedroom scrolling through social media. She may not have a job or a flat, and, admittedly her boyfriend's not answering her calls; but she's got talent and a dream – when she releases her first EP everything's going to change.
ACCA are also pleased to have co-commissioned an off-site project that is appearing as part of the Brighton Festival 2019 programme. Still House/Steppaz and Empire Sounds will present SESSION, an explosive outdoor gathering at beach level by the i360 (May 23-26). Bristol based performance company Still House joins forces with the Tottenham-based Steppaz Performing Arts Academy and north London's music production powerhouse Empire Sounds to create a high-energy night of dance and live music. Part gig, part social and part dance party, the show is led by an ensemble of young dancers who move across hip hop, contemporary folk and Afrobeats, celebrating community, youth and belonging.
Laura McDermott, Creative Director, Attenborough Centre for the Creative Arts, said, "This is the fourth year we have worked with Brighton Festival to co-present a diverse, innovative, international programme of performances at Attenborough Centre for the Creative Arts. This year, we are also pleased to have co-commissioned SESSION, an energetic live event that will take place off-site in one of the city's most iconic seaside settings."