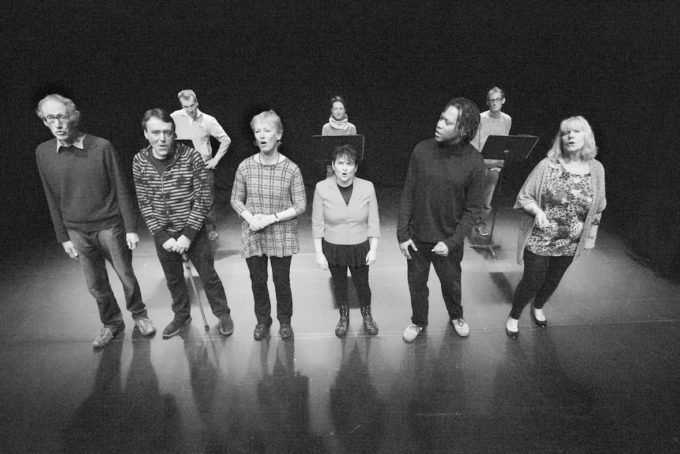 Brighton People's Theatre have announced a year-long programme in partnership with Attenborough Centre for the Creative Arts, Paul Hamlyn Foundation, Brighton Dome & Brighton Festival.

The year-long programme of workshops, masterclasses, theatre clubs and events aims to demonstrate an appetite for a permanent people's theatre in the city, and will seek to work with at least 100 local residents who are not currently engaged with arts provision in the city. All activities are offered on a Pay-What-You-Can basis.
The programme will be open to all, but specifically aims to involve people who have never professionally, or otherwise, engaged in theatre. Artists including Selina Thompson, Alan Lane, Suhayla El Basra and Luke Barnes will lead workshops, develop new ideas, and work with participants to challenge how theatre is made and consumed in the UK.
Over the year, Brighton People's Theatre will run monthly masterclasses, play-reading groups, theatre-making workshops, audience clubs and backstage theatre tours with the people of the city. Twice a year, Brighton People's Theatre will hold People's Inspiration Meetings where members will decide what stories they want to tell.
Naomi Alexander of Brighton People's Theatre says:
"If all the world's a stage, then theatre is for everyone. We are passionate about changing the way that theatre is made so that it is more reflective of society as a whole.
Brighton People's Theatre is open to anyone who is curious about what theatre could mean in their lives. We've got a fantastic programme of activities over the year for people to try on a Pay What You Can basis. Take a look at our website for more details. Come and play."
Laura McDermott, Creative Director, Attenborough Centre for the Creative Arts, says:
'Naomi Alexander has a talent for bringing people together. She makes space for people's passions and ideas. I am confident that Brighton People's Theatre will become a vibrant pulse in the city. We are proud to name them as an associate company of Attenborough Centre for the Creative Arts. This relationship is part of University of Sussex's wider commitment to engaging communities in Brighton & Hove and across Sussex.
Richard Attenborough said: "The arts are for everyone and failure to include everyone diminishes us all". We look forward to working with Brighton People's Theatre to connect people with our programme and to explore ideas for new projects together.'
Find out more about Brighton People's Theatre here