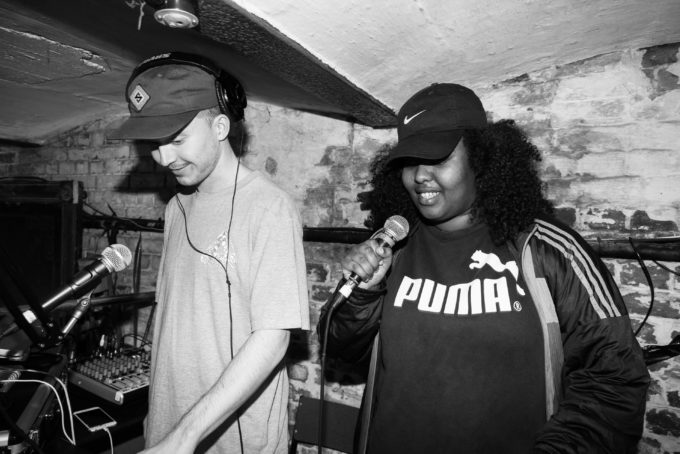 As part of Brighton Digital Festival 2018 - and in celebration of the full launch of Platform B on 105.5 FM and DAB digital radio - the radio station is going on the road. They will be in our venue this Saturday (6 October) at 2.45pm broadcasting live as part of a Brighton-wide broadcast tour.
Platform B is Brighton's first ever youth-led radio station broadcasting online since 2016 with a studio based at the Green Door Store, an acclaimed music venue underneath Brighton railway station. Directed by next generation DJs, producers and presenters, this not-for-profit radio station is re-imagining and diversifying the traditional sound of radio.
On Saturday, the Brighton & Hove Fringe Bus will host a fully mobile pop-up broadcast and engage with young people from diverse backgrounds across the city. Broadcasting live from various venues using 4G technology, there will be DJs, live MCs and a talk shows discussing topics including mental health, digital activism, the housing crisis and gender politics.
Nats Spada, station manager of Platform B said; "For many 15 to 25 year olds, radio lacks the vibrancy and interactivity of the social media platforms they use every day. Radio is ready for a 21st century reboot and the possibilities are limitless. Over the past couple of years, Platform B has been empowering young people through a passion for music and telling stories of their own lives. It has helped them develop new skills and provides experiences which open up new pathways to employment. By taking Platform B on the road, we hope to reach more young people across the city and get them involved in reimagining radio."
The day will consist of:
Stop One - Midday - The Grenadier with The Hangleton and Knoll Project Youth Team
Stop Two - 1.15pm - The Level with AudioActive (live MCs)
Stop Three - 2.45pm - Attenborough Centre for the Creative Arts
This event has been made possible with support from Brandwatch, Brighton & Hove Bus and Coach Company and a grassroot award from Brighton Digital Festival.
Platform B is Brighton's first ever youth-led radio station, broadcast online at Platformb.org.uk since 2016. Platform B challenges the formal infrastructure of traditional radio, using a pop-up model to move the studio into public spaces, cafes, clubs, youth centres and major events including The Great Escape Festival.
Every aspect of the project is managed and implemented by young adults. It offers access and personal development opportunities to young people, schools, colleges and community groups. Platform B aims to become a place for bold experiments in music, spoken word, political debate and other forms of expression. Anyone who would like to get involved should go to platformb.org.uk.