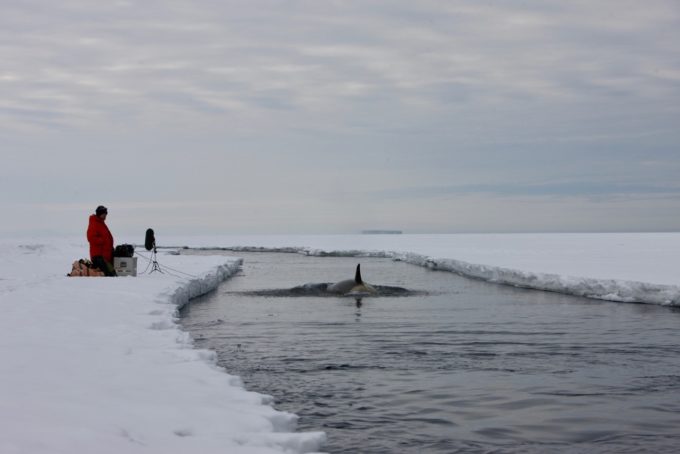 Today (Monday 26 March) we are getting ready for Chris Watson's No Man's Land, which opens tomorrow at Attenborough Centre for the Creative Arts and runs to the 13 April. 
Chris has given us some hints of the sounds you might hear in No Man's Land, his journey around the world via the seven seas in sound.
Brighton sea front
Brighton beach 
Starlings roosting on the old West Pier, Brighton
Sea wash at the base of the pier taking the listener underwater and out into the deep ocean
Weddell seals singing under the Antarctic sea ice by Ross Island
A coral reef in the South China Sea
Humpback whales singing on the Silverbank in the Caribbean, off the Dominican Republic
Hunting pods of Orca in the North Atlantic Ocean
Grey seals singing off the Isle of May in Scotland
Bearded seals singing by the Tuna glacier in Svalbard, the Arctic Ocean 
Return to Brighton beach
These sounds are punctuated by the harmonic rhythms and pulses of the great ocean currents.
Let us know how many you hear!
Book your ticket to hear the full work via this link.