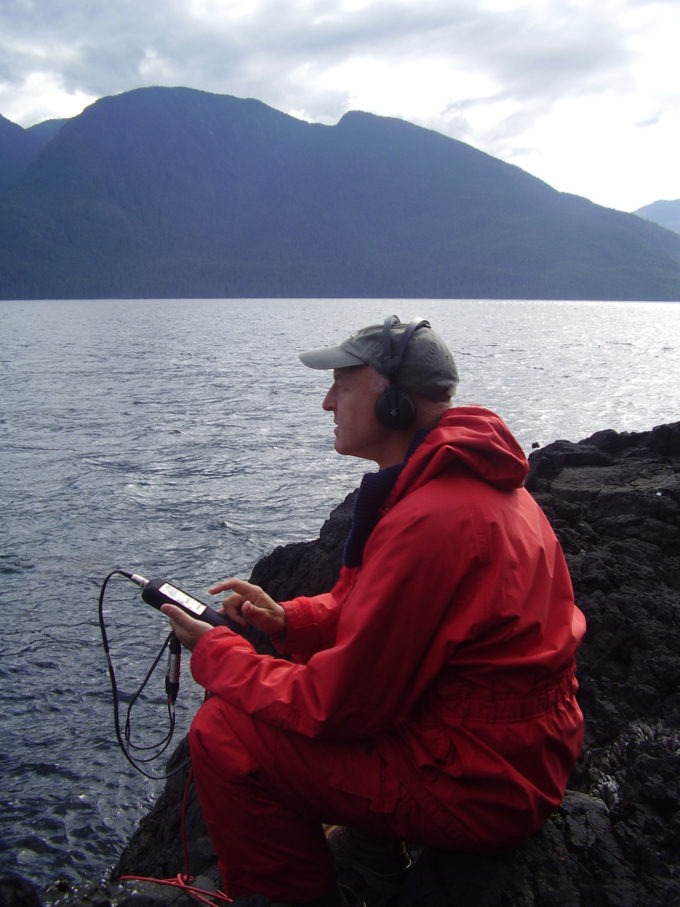 Chris Watson's No Man's Land is an audio installation that celebrates the sounds, rhythms and music from deep below the surface the world's seas and oceans.
Taking place at Attenborough Centre for the Creative Arts, from 27 March – 13 April and suitable for all ages, this city-specific edit of the sound work created by Watson (David Attenborough's sound recordist), takes the listener from Brighton beach, through the soapy surf and out around the world, submerged on an oceanic journey for the ears and the imagination. We caught up with Chris to find out more about his work. 
You say that you use the tape recorder as instrument. How much do you manipulate the recordings of nature or do you organically let them weave into a soundtrack?
Most of the sounds I recorded via my hydrophones for 'No Man's Land' have a strange, exotic and engaging quality, and they are intact, as recorded. The composition process is to discover ways of creating a seamless narrative movement through the ocean.
What sort of sounds can the visitor to No Man's Land expect and where did you find them? Are there any you would have liked to include but have not yet recorded? 
Weddell seals singing under the antarctic sea ice, the myriad voices of crustaceans on a coral reef in the South China seas, the haunting songs of humpback whales on The Silverbank in the Caribbean, the siren calls of Grey seals by a British coastal island and the familiar push and pull of the surf through the pebbles on Brighton breach.

What are the most challenging situations you have faced when recording the sounds for No Man's Land? Any interesting stories you'd like to tell us?
The ocean is a hostile environment and recording within the Polar regions is always a challenge. One of my favourite times was watching and recording pods of Orca hunting fish in Arctic waters, standing on the surface of sea ice and listening to the all the communications under my feet.
Why make the installation solely focus on sound? Do you think that having visual elements in the installation would disrupt the sonic recordings?
The seas and oceans are the most sound rich environments on the planet and all animals there live in a world of sound and vibration. For 'No Man's Land' I'm interested in engaging the listeners imagination through sound, and the audience will create their own unique images.
Visit here to book your tickets to see the work. No Man's Land is suitable for all ages.